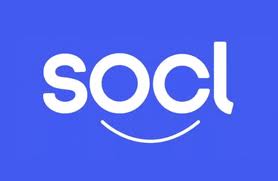 Microsoft has expanded the scope of who can use its So.Cl (pronounced social) social media search technology to everybody after a quiet beta push, as it seeks to establish it as a mainstream player in the social media environment.
So.Cl is a search engine that is designed to find and share social media, enabling you to connect with other users that have similar searches and interests and hopefully create an engagement between the participants. It enables users to take an assortment of media such as video, texts and photos, combine them into posts and then share them.
It is one of the many efforts under development at the company's FUSE Labs and Microsoft has taken a low and cautious rollout for the product, quite the opposite of some of its efforts in the past. The company designed the technology for students and select schools were the first beta sites including University of Washington and New York University.
The student focus is intentional as the company has said that it believes that the features of the program reflect on how schools are teaching and how students are learning today, and not just computer science or technical students but for a range of scholastic focuses.
While focused on students I wonder how this will evolve, assuming that it does get off the ground. New sports blogs, apps for teaching players what to look for in an NFL defense, with commentary and past results listed in the frame? I have seen some pretty advanced sports pages and the ability to bring a large number of like minded fans, say baseball stat people, with live video examples etc.. could be compelling.
The effort was decidedly low key and that of course might have simply been because Microsoft did not want to try to be heard over all of the noise coming from the Facebook IPO or just because it is taking a different approach to establishing the technology.
So far it has had mixed reviews (I have not tried it yet) with Digital Trends decidedly unimpressed and with Cnet much more impressed with all of the features that the service provides.