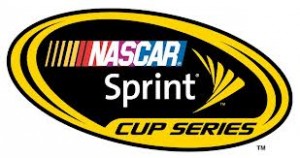 The art of conserving fuel in NASCAR races is often more of a gamble as drivers toss the dice and often come up short of the checkered flag, but last week in Dover Brad Keselowski gave a clinic on how to very accurately gauge how far the last drops will take him, and it took him to a first place finish.
The win resulted in him taking over the points leadership from Jimmie Johnson, who fell to second in the race. Johnson was one of the drivers that were forced to slow late to conserve fuel, a move that Keselowski avoided. The finish was a fight between him and Jeff Gordon who finished second. Mark Martin was behind Gordon with Johnson fourth and Carl Edwards fifth.
http://youtu.be/2sxvWj9Ly7E
This Week: Good Sam Roadside Assistance 500
The crews are all prepped for the Talladega Superspeedway's 2.66 mile tri-oval in the fourth race of the ten race Chase. If the drivers feel that more is riding on the races each week, a Las Vegas casino agrees. The South Point Hotel, Casino & Spa has launched Virtual Racing NASCAR. It has all of the slots players in the casino choosing a driver and rooting for them, with the possibility of winning cash prizes. Eight drivers are included in the event: Clint Bowyer, Dale Earnhardt Jr., Jeff Gordon, Kevin Harvick, Jimmie Johnson, Matt Kenseth, Mark Martin, or Martin Truex Jr.
Broadcast: Oct. 7 at 1 pm ET ESPN
Sprint Cup Standings
1) Brad Keselowski
2) Jimmie Johnson -5
3) Denny Hamlin -16
4) Clint Boyer -25
5) Tony Syewart -32
6) Kasey Kahne –32
7) Dale Earnhardt Jr. -39
8 ) Martin Truex Jr. -42
9) Kevin Harvick -46
10) Jeff Gordon -48
11) Greg Biffle -51
12) Matt Kenseth -72
Nationwide Series
Joey Logano must like the cooking in Dover. He swept the season series there by winning last weekend, and did so in commanding style, leading 184 of the 200 laps. One wonders what he was doing for the other 16? The other drivers that looked at the back of his car for the race included Paul Menard in second followed by Michael Annett, Elliott Sadler and Kyle Busch.

One thing that the drivers will not have to worry about as the Nationwide season gets close to wrapping up for the year is seeing Bard Keselowski in their rear view mirror, or worse, being in Keselowski's mirror. He has decided to forego most of the last races in order to focus on the Chase. I am sure that has led to a few sighs of relief around the track.

This Week: Dollar General 300 at Charlotte Motor Speedway
Broadcast: Oct. 12 at 7 pm ET ESPN
Nationwide Series Standings
1) Elliott Sadler
2) Ricky Stenhouse Jr. -9
3) Austin Dillon -25
4) Sam Hornish Jr. -60
5) Justin Allgaier -128