We've got some deep dive profiles coming soon on the stadium technology, including wireless networking as well as a comprehensive look at all the digital displays, which according to the Warriors and display partner Samsung provides more pixels than any other arena, ever. Here's a few looks at the center-hung video board, a 15-panel conglomerate from Samsung's Prismview department that currently qualifies as the biggest in the NBA (and which one Warriors exec called "our chandelier"), as well as some other views from the shiny new place by the Bay.
In our tour of the stadium and during a preseason game last week at Chase Center, what was most impressive about the displays was the fact that the Warriors seem to be exercising discretion on what types of content they show, to ensure that the place doesn't seem like Las Vegas or Times Square (hat tip to Dave Haynes at 16:9 for the Times Square comparison question).
Stay tuned for more from our recent visit to Chase Center!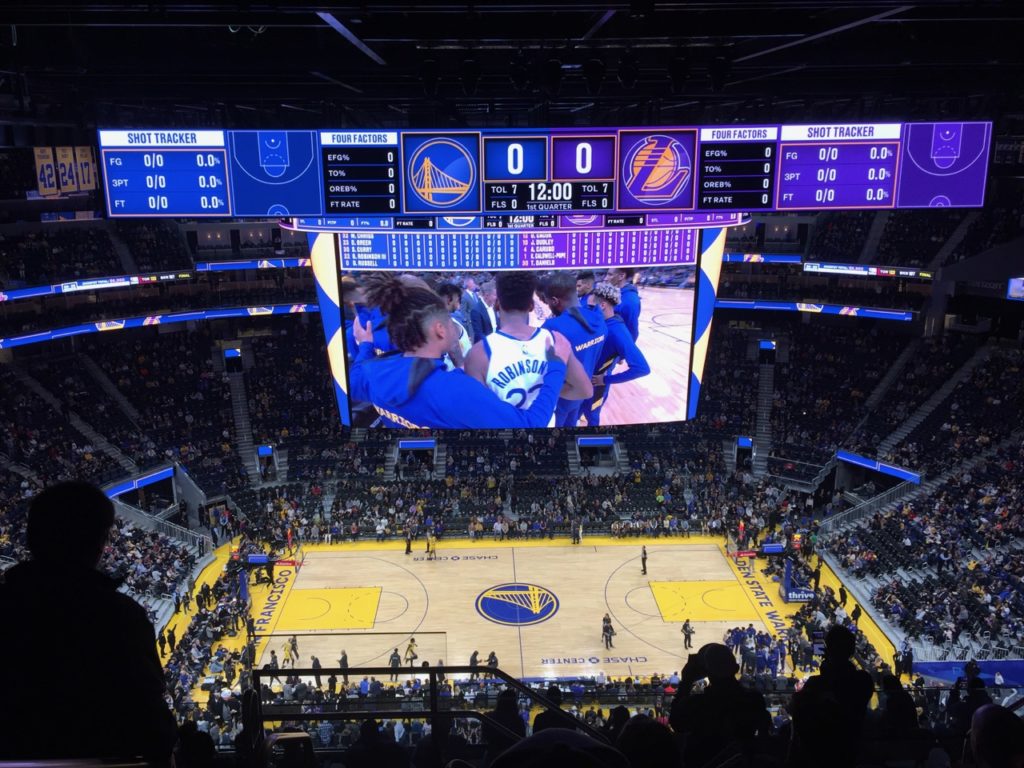 The center board as well as a rafter-level LED ribbon board for the high seats that may have sight-line issues with the main screen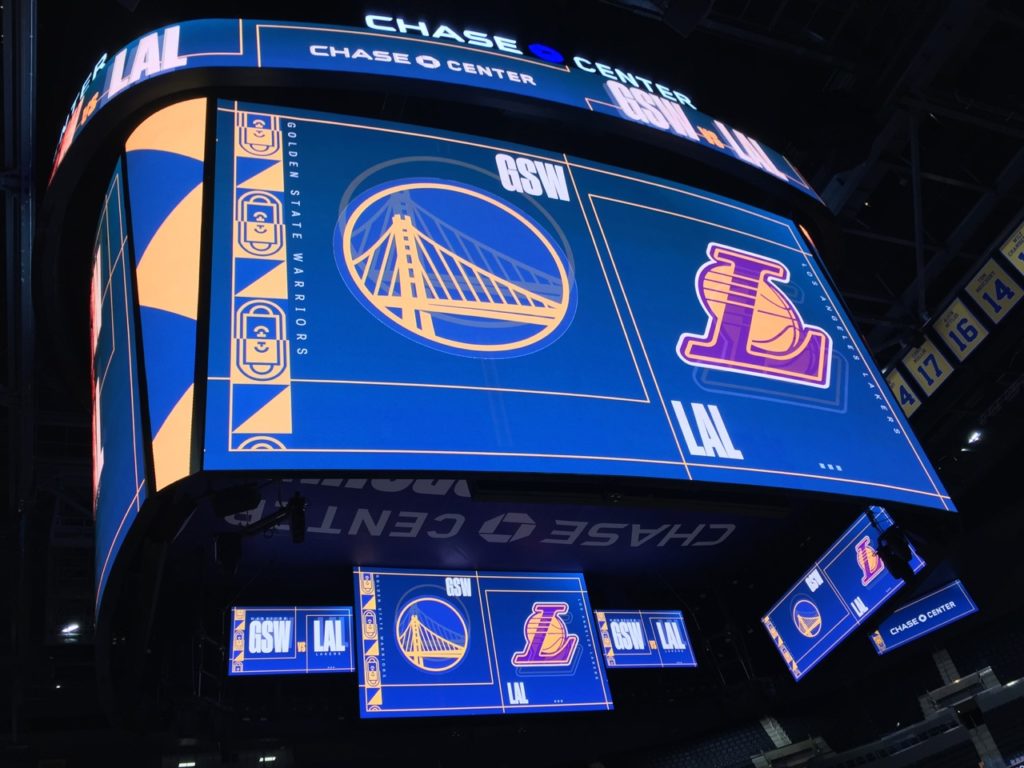 According to the Warriors the screens underneath the main board are larger than the main screen at their former home, Oracle Arena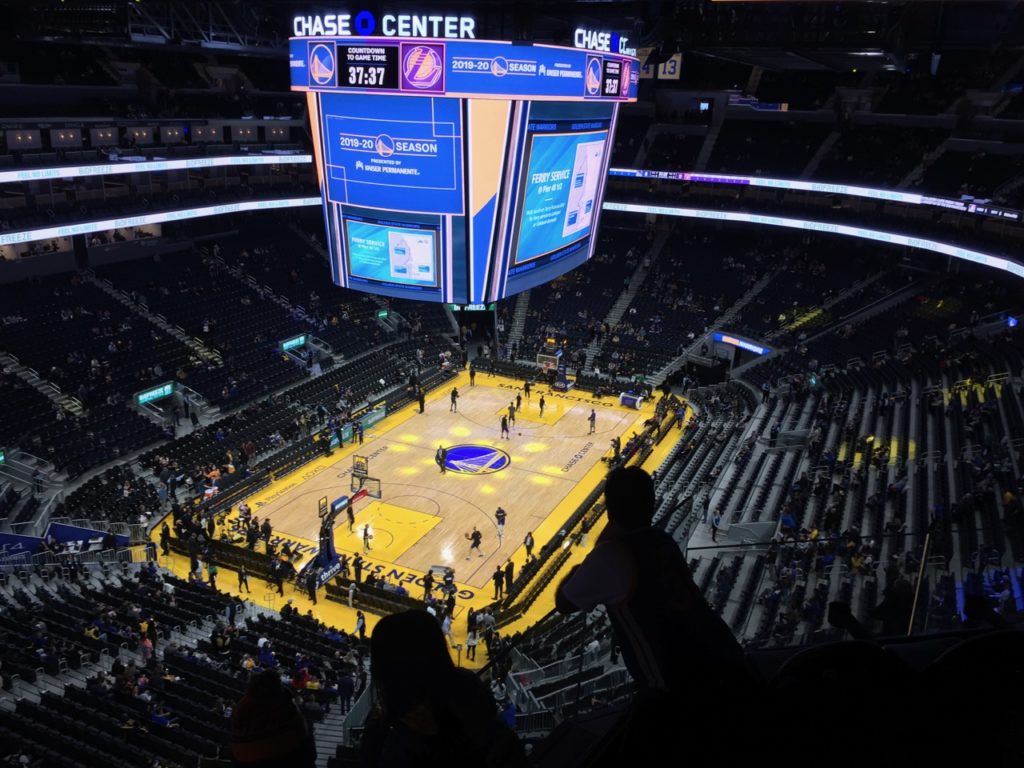 The main board also has a projection system to shoot displays onto the court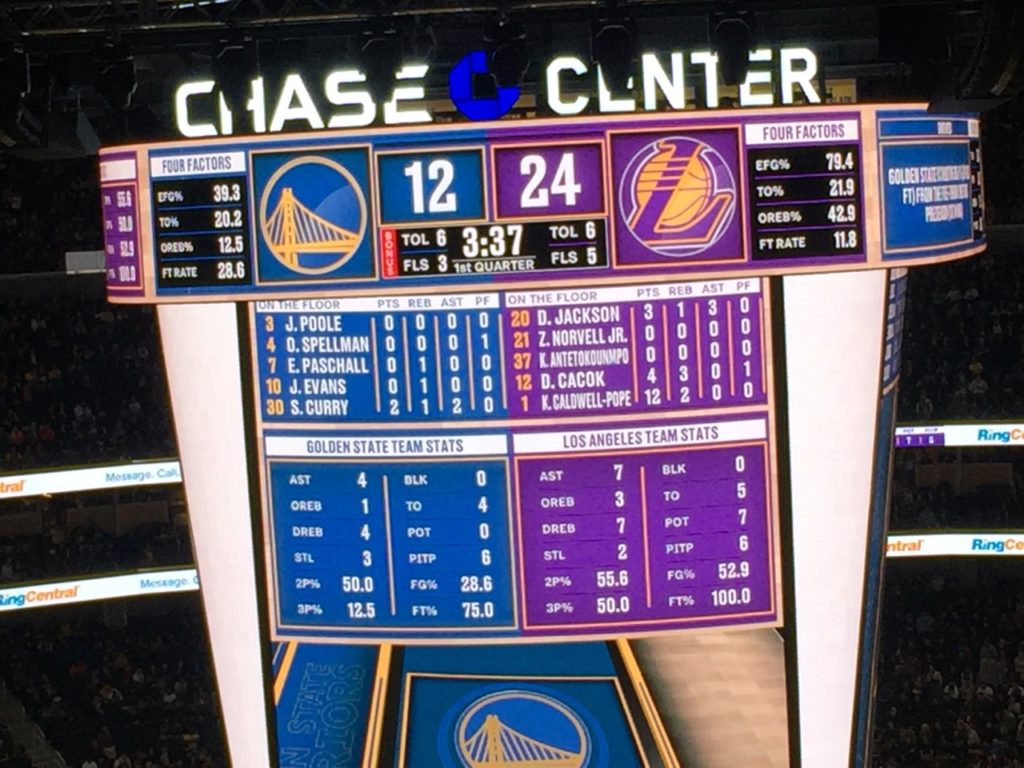 You like stats? The main board's got lots of them.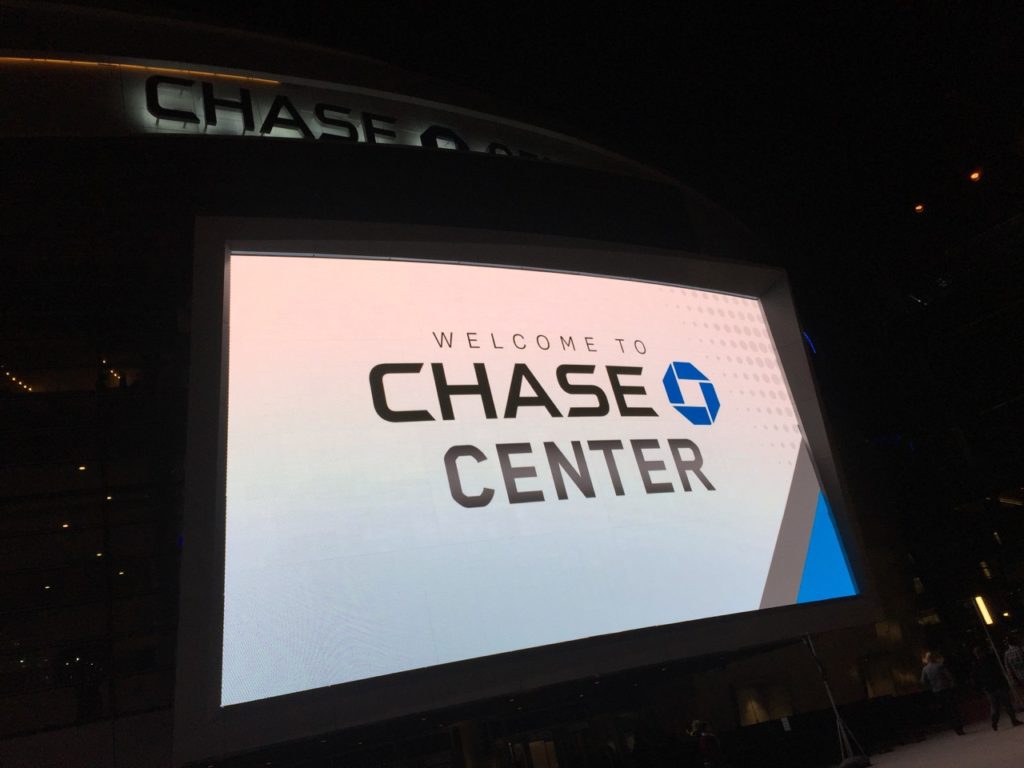 The outdoor display on the West plaza is also pretty darn big.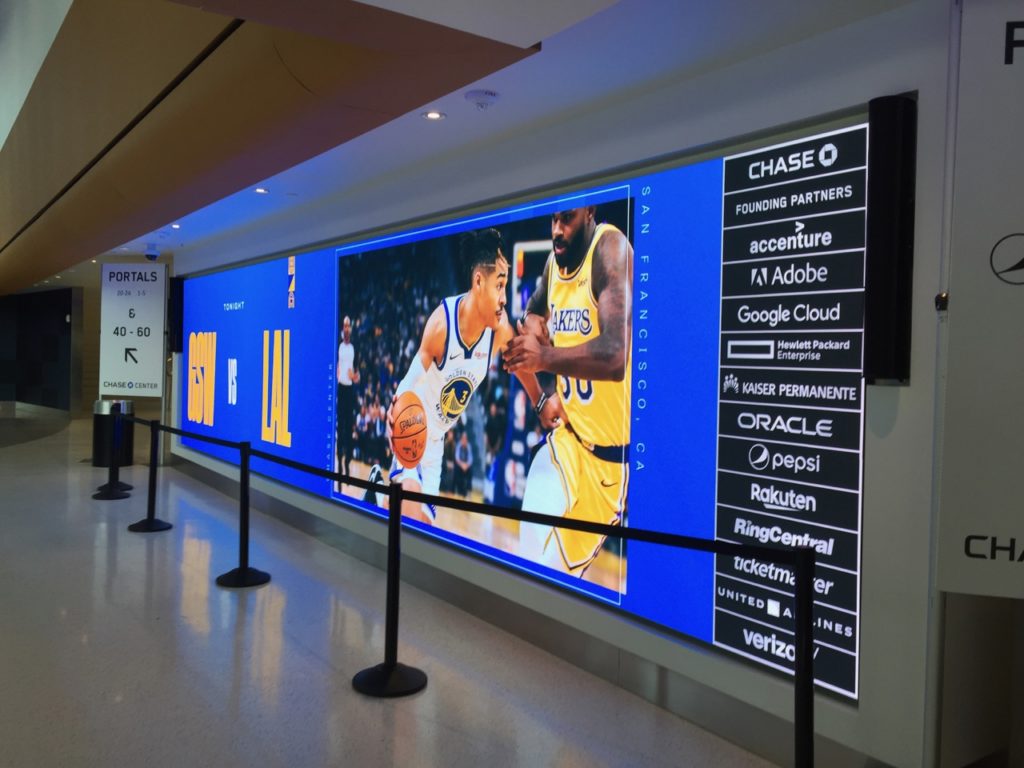 This ultra-sharp screen is just inside the main west entry to the arena.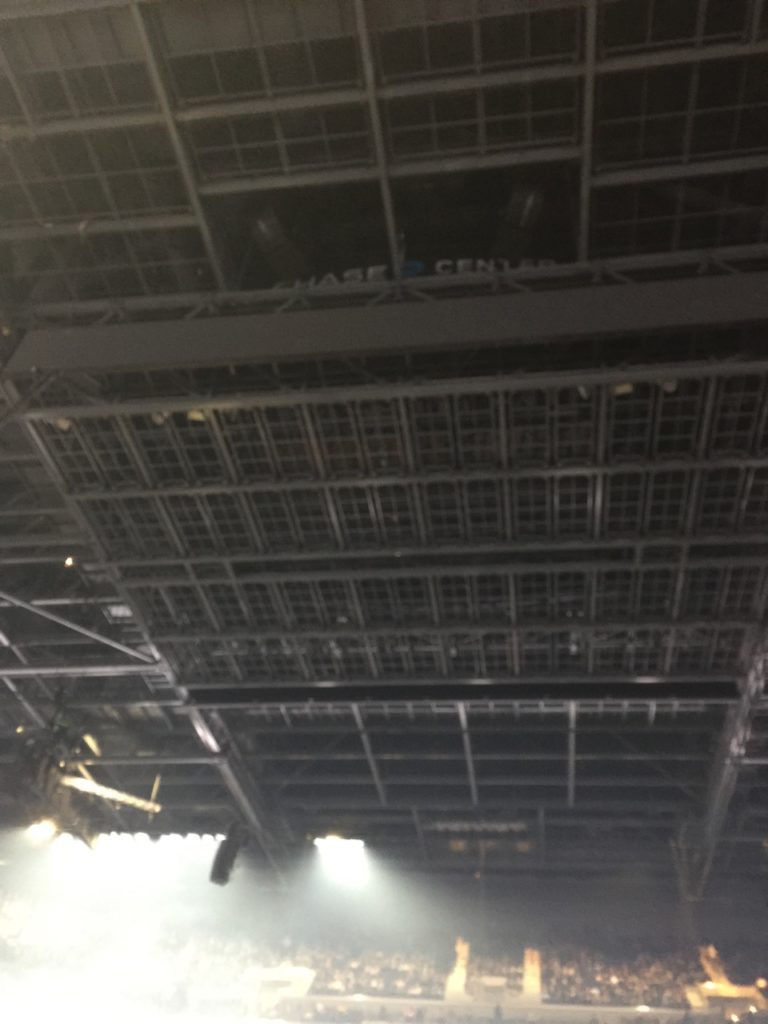 A little blurry but this is the amazing thing the main board does during a concert — it disappears into the ceiling

Even though there have been numerous events there so far, Chase Center gets its official NBA opening tonight when the Golden State Warriors host the Los Angeles Clippers in their home opener.