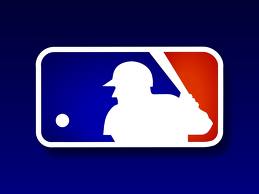 Major League Baseball Advanced Media (MLBAM) continues to push the envelope in providing fan friendly apps that do everything from allow you to listen to games on the road, seat upgrades to ordering food at select ballparks and has now expanded its At the Ballpark app to allow access to tickets.
MLBAM has developed the feature with Tickets.com to create MyTickets Mobile, a feature that will reside in the already shipping At the Ballpark app. The app is designed for not only season ticket holders but also fans that have purchased a single game ducat.
Using the At the Ballpark app a user can access their ticket, which will include what is expected such as opponent, seat, row, section, game time and secure bar code that are on a printed ticket. So now the ease with which you can show a plane boarding pass or pay for your coffee at leading outlets is also available for baseball fans.
The app will also support users of Apple's Passbook so that tickets can be stored there for use and overall the app is supported by both Apple iOS devices as well as ones that run the Android operating system.
The program will not be available at all ballparks upon release with only these 12 teams supporting the program: Baltimore Orioles, Boston Red Sox, Chicago Cubs, Kansas City Royals, Miami Marlins, Milwaukee Brewers, Minnesota Twins, New York Mets, Oakland Athletics, Philadelphia Phillies, Pittsburgh Pirates and San Francisco Giants. MLBAM said that additional clubs are expected to support the app at some point in the future.