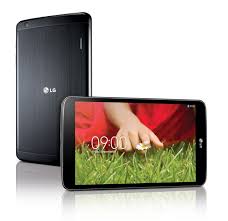 The IFA show in Berlin is almost upon us and as usual a number of major tablet developers have indicated that it will be the venue for new product rollouts, but at least one, LG, has jumped the gun and taken the wraps off of its newest pad just prior to the show. Of course it will be displaying the device at the show later this week.
Designed to compete at the larger end of the mini tablet pace the LG Pad will be the company's offering to go up against products such as Apple's iPad Mini, Samsung's Galaxy Note 8.0 and Google's Nexus 7.
Late last week the company admitted to the details of its G Pad 8.3 tablet. It will be powered by a quad core Qualcomm Snapdragon 600 processor running at 1.7GHz, with 2GB of memory and 16GB of storage.
Operating with the Android Jelly Bean 4.2.2 operating system it has a 1.3MP front facing camera as well as a 5 MP rear facing camera. The 8.3-inch display has a 1920 x 1200 pixel display. The final pricing on the tablet has not yet been announced and oit is expected to be available for the last quarter of this year.
The next few weeks should be chock full of new arrivals and product updates with a number coming from the IFA show that starts Sept. 6th in Berlin and we will try and profile as many as possible. If you see one that is interesting drop us a line.