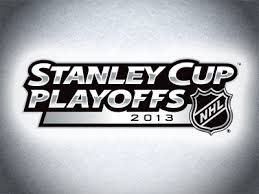 For the first time the ability to watch all of the Stanley Cup playoff games live from a variety of mobile devices as well as computers has been warmly greeted by fans according to the early numbers released by NBC. Over 40 million minutes have been streamed through the first three rounds.
While in the past there has been some streaming, with 12 games shown last year, viewership is up 289% compared to last year and 1,198% from 2011, when the league showed only 8 games while this year so far there has been 76 streamed games, not counting the finals.
The games are available on NBC Sports Live Extra, a live streaming product from the NBC Sports Group that supports not only desktop and notebook computers but also mobile devices and tablets for the first time.
The first two years that the network streamed games it was only available on computers and still the numbers showed strong growth, going from 3,126,562 in 2011 to 10,427,216 in 2012 and leaping to 26,296,641 so far this year.
However this year is the first where users can also load the games on mobile devices, and they have accounted for more minutes than the first two PC years combined at 14,293,950. The games air on NBC, NBC Sports Network, and CNBC
So far the two most popular games have been the Game 3 of the Eastern Conference Final double overtime win by the Boston Bruins over the Pittsburgh Penguins with 2.59 million minutes and the Game 5 of the Western Conference Final where the Chicago Blackhawks defeated the Los Angeles Kings, 4-3, in double overtime to clinch their spot in the finals. 2.58 million minutes were streamed for that event.
For desktops, NBC Sports Live Extra can be accessed at NBCSports.com/liveextra. The NBC Sports Live Extra app for mobile devices and tablets is available at the App Store for iPhone, iPad and iPod touch, and on select Android handset and tablet devices within Google Play.