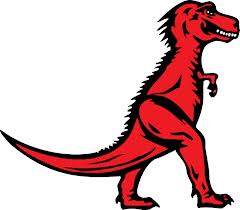 The latest and greatest rumor going around is that Mozilla, the non-profit behind the popular Firefox operating system, may be looking to create a tablet that will use the Firefox operating system.
The rumor has a kernel of truth, something that many often do not, in at least Mozilla is announcing a new hardware product next Monday, it just has declined to say what it is and what the target market for the product will be.
The move is not that surprising if it is a tablet since it would fit in with its Open Web initiative that includes the first commercial build of the Firefox OS and efforts to build a global ecosystem for that OS that has already gained 18 operators including Alcatel, Deutsch Telecom, Telefonica, Sprint, Qtel and others. However this move was for smartphones so it seems logical that the next step would be for tablets.
The question seems to be why would the company enter the tablet space rather than license it out to the market as it is doing in the smartphone space? At the time of the Open Web push, back in February at the Mobile World Conference in Barcelona the company said that hardware was in its future and I believe that many expected it to be a smartphone, considering the circumstances of the announcement.
It said that it is working with manufacturers Alcatel (TCL), LG and ZTE, with Huawei to follow later on to build the first Firefox OS devices. They will all be powered by the Qualcomm Snapdragon mobile processor family. But it was not ignoring the content side and said that it has signed strategic relationships with key content and service partners. It should be noted that at the time it specifically said that all of this was for smartphones.
So will we see a series of smartphones from Mozilla and partners Monday or will we see a tablet? It will be interesting to see which it is. One thing for sure is that Mozilla has said that Foxconn, the company that does a great deal of work with Apple in building its iOS products, will be the manufacturing partner.