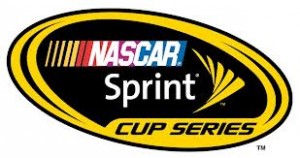 The flags were flying at Kansas Speedway, but not the ones that drivers want to see. Cautions abounded at the race as it was slowed by multiple accidents, the second time this season that a new track surface has been a major factor in a race's results.
The new fast surface was a problem for eventual winner Matt Kenseth, who smashed into a wall early in the race and then managed to avoid hitting anyone else as he managed to guide his car to the checkered flag in a race that featured 14 cautions.
The one thing you can say about the wrecks that caused the cautions, they came in every shape and form, with some cars simply losing control and spinning out by themselves, just ask Greg Biffle, who fell five places in the standings after the race due to issues with the surface that led to him hitting the wall, hard.
http://youtu.be/dOIxOHrJHZk
Dancia Patrick once again one of the cars that was wrecked, but apparently it was due to her intentionally wrecking Landon Cassill. I wonder if she gets a bonus each time she makes the highlights destroying her car? The top five was filled out by Martin Truex Jr in second followed by Paul Menard, Kasey Kahne and Tony Stewart in fifth.
On a positive note it looks like Dale Earnhardt Jr. will be back behind the wheel at Martinsville this weekend. After suffering a second concussion in a few weeks at the huge crash three weeks ago in xxx he took two weeks off on doctor's advice to recover from the accident. Considering the results from Kansas. I imagine he is glad that he missed two rather than one.
This Week: Tums Fast Relief 500
Fast turns around Martinsville Speedway's half mile oval are in store for the drivers this weekend as the Chase heads into the final stretch.

Broadcast: Oct. 28 at 1 pm ET ESPN
Sprint Cup Standings
1) Brad Keselowski
2) Jimmie Johnson -7
3) Denny Hamlin -20
4) Clint Boyer -25
5) Kasey Kahne -30
6) Martin Truex Jr. -43
7) Tony Stewart -47
8 ) Jeff Gordon -51
9) Matt Kenseth -55
10) Kevin Harvick -59
11) Greg Biffle -62
12) Dale Earnhardt Jr. -122
Ricky Stenhouse Jr. had an amazing day last week at Kansas Speedway where against all odds he came from way back in the pack, first to just get on the lead lap and then, when it mattered most, to be in the lead to win the day. The win basically halved Elliott Sadler's lead over second place Stenhouse, the defending Nationwide champion.The top five featured Austin Dillon in second, then Joey Logano followed by Elliott Sadler and Cole Whitt.
http://youtu.be/0Q6JhYvO8Ws
There is no doubt that a bit of luck was involved but it takes a good deal more than that to win a race, but it does help. After coming back from two laps down Stenhouse got the bit of luck all drivers hope for when the race leader Kyle Busch ran out of gas with the finish line in sight. You really cannot ask for more than that, can you?
There is no Nationwide race this weekend and we will see them next at Texas Motor Speedway.
Nationwide Standings
1) Elliott Sadler
2) Ricky Stenhouse Jr. -6
3) Austin Dillon -26
4) Sam Hornish Jr. -98
5) Michael Annett -150