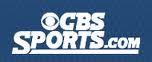 Have you ever watched some talking head spout some nonsense on television, say about the qualities or lack thereof in a football player being drafted? Well CBS Sports is grabbing hold of social media and will allow you to have your say- within reason of course.
CBS Sports has set up an interactive 2012 Draft Day program, rather than fill the airwaves with two days of people explaining why Team A was wrong in selecting Player B because on this expert's mock draft the player is not even a 3rd rounder, and so on and so forth.
While it does have the usual suspects, NFL insiders, draft experts and college football mavens, it has a number of systems in place to allow you to comment about the events as they unfold. The show will include two sets, one that is dedicated to following social media such as Twitter feeds and Facebook, and highlighting the current hot conversations. The set will also have live interaction with fans and have snap polls to get instant feedback on events.
Manning the social desk will be moderator Lindsay McCormick along with CBSSports.com's Senior NFL Columnist Pete Prisco along with Senior NFL Blogger Will Brinson.
On the second set will be what viewers have become accustomed to over the years, where we see the draft as it unfolds, hear commentary and analysis from the experts on the picks and listen to prediction on who each team will draft to fill important voids in their lineups.
The more mainstream set will feature Jason Horowitz as master of ceremonies along with CBSSports.com College Football Insider Bruce Feldman and NFL Draft expert Rob Rang, and former St. Louis Rams General Manager Billy Devaney. If you are away from your television during the draft CBS Sports Mobile iPhone users can watch live streaming coverage of CBSSports.com Draft.
This is a great way to use social media to your advantage. The huge growth in the draft just highlights how interested fans are in their teams and the moves that they make. My allowing them to have a say simply makes them even more involved.