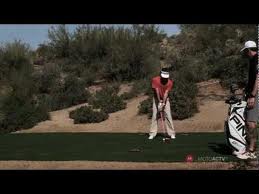 Motorola Mobility is taking its MotoActv onto the golf course with its latest release of its mobile sports technology that helps track activity and it has brought along PGA golf pro Bubba Watson to help design and promote the device.
The MotoActv Golf Edition does not track heartbeat or speed and distance a user has run but rather serves as a virtual caddie, recording your course and providing distance and hole placement advice.
Three-time PGA Tour winner Bubba Watson has assisted in the development of the technology and is serving Motorola as the products spokesman. He said that the program will help allow players to make better decisions on the course.
"From the weekend warriors trying to find the distance to the back of the green to great golfers who want to analyze their game and share their stats with friends, MotoActv helps improve scores and makes the game more enjoyable," Watson said in a statement.
According to Motorola the platform enables golfers to track their performance on 20,000 courses and includes a GPS system that gives distances to the front, center and back of greens as well as hazards. For those telling their spouses that golf is a good workout the program tracks your steps and distance traveled and tells you the amount of calories you have burned (without taking into account any 19th hole entertainment).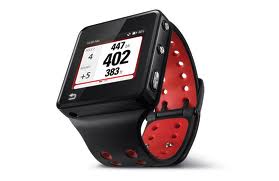 It serves as a Virtual Caddie
The GPS and distance capabilities of MotoActv replicate the findings provided by laser finders and other reference equipment. It also not only tallies your score but also keeps track of a wide variety of additional statistics such as clubs used, greens hit in regulation and number of putts on each hole played. It also can be customized to match the clubs in your bag. So no Mashie Niblick — no problem.
The golf program does not just rely on the GPS data to provide users with information about their position and hole and course layout. There is also a satellite view available (not live) that can be manipulated using the mouse to set the arc of the ball and so provide you with details of your most recent shot. For selected courses you can see how Bubba Watson would play the course in advance of your actually playing it yourself.
This is a great extension of the MotoActv lineup, in my opinion. The platform itself is really designed for serious users, be they bikers, runners or now golfers. The advantages that it brings to table seem pretty obvious. It also helps to expand out from the very competitive biking and running field. The MotoActv Golf Edition is available now for preorder at $299.99 and is expected to ship on April 1.