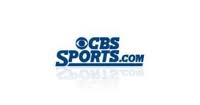 Do you have one of those so-called Super Fans in your office? You know the type- they always come in with a hangdog expression when their team loses a game. Some are one sports fans but most almost always include support for the NCAA March Madness Tournament.
Now all of their years adding team pennants, photos of their favorite coaches and pinning up headlines from newspapers talking about epic wins can pay off due to an event from CBSSports.com and Lowe's.
They have launched an event called March Madness Cube Mania for the 2012 NCAA Division I Men's Basketball Championship that rewards a few select fans with the most rabid cubicle. The event runs from now until March 25th and calls for fans to decorate their cubes with their favorite teams' colors and logos.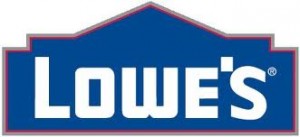 Once the decorations are finished all a fan has to do is take a tasteful photo of the cube and post it at the CBS Sports page on Facebook (Facebook/CBSSports).
In addition fans are encourage to share the images over social media such as Facebook and Twitter and to try and get their friends to vote. It would be good to ensure your friends are rooting for your teams first — or at least open to bribes.
The images will be sorted in a variety of manners including by most popular, teams represented and participating companies. After the closing day for submitting photos, March 25th, the polls open and will remain open from March 26 to March 30, 2012.
Three winners will be selected by a combination of public votes, and judging by the Social Media department at CBSSports.com based on originality and creativity. Grand prize winner's photo will be announced on March 31, 2012 during The Final Four Show on CBS and receive a $300 gift card to Lowe's. Two secondary winners will receive $150 Lowe's gift cards.
In addition the grand prize winning photo will be announced on CBS during The Final Four Show prior to the Men's Final Four semifinal games on March 31, 2012 so your efforts will receive a brief national note. So as they used to say in Chicago 'Vote early and vote often!'