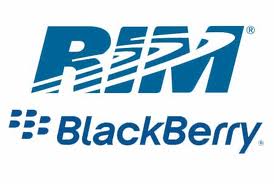 Co-CEOs step down, New CEO Named
The top management picture of wireless developer Research in Motion (RIM) has been completely redrawn this week with its cofounders surrendering the position of CEO and the board implementing a new top executive.
Jim Balsillie and Mike Lazaridis, the co-chief executives and co-chairmen of the company announced that they were stepping down and submitted a succession plan to the company's Board of Directors that included promoting one of the company's two Chief Operating Officers, Thorston Heins, as the new CEO and president.
Lazaridis was the company's founder and he has worked very closely with Balsillie as it grew to a $20 bn player and developer of the first popular smartphone, the BlackBerry.
However both Balsillie and Lazaridis will remain with the company in prominent roles. Lazaridis was named vice chairman of the board while Balsillie will remain as a director. Barbara Stymiest, who formerly served as a member of Royal Bank of Canada's Group Executive and has been a member of RIM's Board since 2007, has been named the independent Board Chair. John Richardson, formerly Lead Director, will remain on the Board. Prem Watsa, Chief Executive Officer of Fairfax Financial Holdings, also was named to the Board, expanding it to 11 members.
Declining Market Cap, Revenue and Market Share
The move comes as the once high flying developer of the BlackBerry is facing losses that are expected to extend across the current fiscal year and possibly beyond as demand for its technology continues to wane and the current generation of smartphones and tablets siphon away business.
It suffered a very bad 2011. Its market share has been plummeting in the smartphone segment, dropping from an estimated 30.4% to 16.6% as Android and to a lesser extent Apple iPhones have both expanded the overall market and at the same time eroded RIMs position in it.
The decline in market share has been accompanies by an even greater stock price decline, with a 75% decline in its stock value over the course of the year. It reported a 71% decline in earnings in its 3rd Quarter, it's most recent. It has been hurt also by a delay in its next generation phones, the BlackBerry 10, now due late this year, and the fact that its tablet, the Playbook, has been a non-starter.
There have been increasingly growing demand from shareholders for vigorous action by the company, up to and including breaking it up or selling it in the last months. The promotion of Heins has not been met with universal approval by shareholders and analysts and is likely to fuel even more negative comments as Heins tries to turn around the company.
Fortune called Heins the wrong choice for CEO. Investopedia wonders if his appointment is simply 'old wine in a new bottle' and The New York Times led off with the headline 'Markets Are Not Convinced by a New Leader at RIM'.
Yet he does have a number of assets in his favor- the company has new generation phones and tablets in the pipeline, it has $1.5bn in cash in the bank and a loyal core of customers that still claim it has the best tools for business. So while Heins has a tough road ahead of him, he has some props to help him along the way.