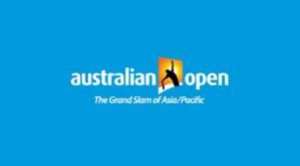 Do you miss the days of Evonne Goolagong and wooden rackets? Do you have no idea what the first sentence meant but like watching tennis and regret that the Australian Open is half a world away and so difficult to catch much of the action live?
Well the 2012 edition of the famed tournament has stepped up in the digital and social media space and presents a number of methods in which a fan can either catch live action or at least get a steady stream of comments and updates, easily and from a desktop or a mobile device.
As noted in Mashable this could be the most advanced use of social media in a tournament and that there is a wide variety of tournament sponsored avenues in which fans can follow the action, as well as comment on the action as it occurs. This has been a growing tradition at the tournament and one that others sports events can learn from as a tool to heighten fan engagement.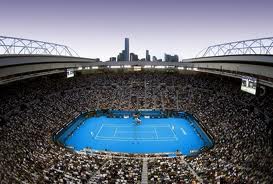 The official site has a range of tools that can meet fans needs on a variety of levels. Want to see video replays of highlights, player interviews or of the most popular players in action? They have that. Want to listen on the radio; there is a feature for that when the matches are being broadcast live.
There is a core feature called Fan Central that brings input from fans into the game. It contains what is called a 'Social Leaderboard' that contains a pool of 40 players that were selected due to their popularity. Fans can tweet about one of them using a hashtag that relates to their name, or 'like' content on australianopen.com that includes them and with every tweet or like they get points to rise in a leaderboard. You are not limited to just following these 40 as the site enables you to follow any player, popular or not.
The most active tweeters will have the opportunity to become 'Fanbassadors' that will be recognized on the tournaments official web site.
But it is not just fan twitters that are available. The tournament has staffed @AustralianOpen, a 24 Twitter feed. For the less serious, or more I guess, there is a feature for predicting outcomes as well as one that enables you to put captions onto photos. You can even submit a short film about the 'Tennis Essence' with the winner being played at the tournament.
Of course you can follow on Facebook, but if that is too static there are mobile apps for both Apple iPhones and Android based smartphones. There will also be the more traditional information you would expect-draws, schedules, how to get tickets and an overall event guide.