Apple continues to see strong sales for its mobile products as iPhones and iPads witnessed record sales, as did its Macintosh computers, in its fiscal first quarter that ended December 31, 2011. The company had quarterly revenue of $46.33 billion and a quarterly net profit of $13.06 billion.
It is interesting to note that in its product lineup Apple's computers come in a far third place in terms of unit sales with only its iPod platform showing a decline, most likely because its iPhones, with their large storage capacity can easily double as a dedicated music player.
The company sold 15.43 million iPads during the quarter, a 111 percent unit increase over the year-ago quarter. The Company sold 5.2 million Macs during the quarter, a 26 percent unit increase over the year-ago quarter. Those figures are all time highs for the company. It only sold 15.4 million iPods, a 21 percent unit decline from the year-ago quarter.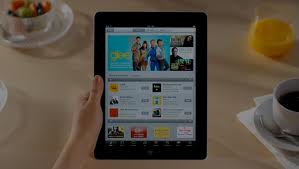 Another fact that stands out from the results is that Apple admitted that its tablets are cannibalizing sales of its Macintosh computers, even when it has a record setting quarter for the computer.
It will be interesting to see how this phenomenon carries over to the Intel-based PC space. Will the ultrabooks stave off declining sales? If not Intel had better ramp up its push to establish its Atom processor in the tablet and smartphone space.
Apple also reported that it did not believe that the Kindle Fire, and other smaller form factor ebook readers that also had very strong holiday sales, had any material impact on its iPad sales.
While analysts had expected a strong quarter from the company some admitted that they were staggered by the results and predict that the company will be able to maintain its momentum going forward, at least in the near term, as it has just started to expand into the Chinese market. It is also expected to release at least one new generation of iPads as well as a new iPhone later this year, moves that should also help see a surge in demand for its products.