Live broadcast of College's #1 vs #2 could change the market.

One of the biggest college football games of the year, regular season edition, is coming this weekend in the LSU-Auburn matchup, and in a sign of the growing importance of presenting sports in all mediums it will be available as streaming media from an online source.
In addition to presenting the game on regular broadcast television, CBS is pulling out all the stops by not just putting the game live online, but also by beefing up its social-media efforts, soliciting fan reactions both prior to and after the Saturday contest.
CBSSports.Com has said that it will be streaming the game that pits No. 1 LSU versus No. 2 Alabama, with the game being presented at CBSSports.com/SECLive. The live streaming video is also available via the Internet to iPhone and iPad users who have downloaded the free CBS Sports app available at cbssports.com/mobile.
Fans can comment online and send tweets while watching from a computer or an iOS device
The broadcast is the centerpiece of CBSSports' aggressive weeklong coverage of the matchup. That included daily coverage at the Alabama/LSU Central page or the CBSSports.com's Eye on College Football Blog.
CBSSports has streamed SEC games in the past as well as conference championships on both its website and to iOS devices, with an audience that hovers around six figures — but this is different. Jason Kint, senior vice president and general manager of CBSSports.Com told Fierceonlinevideo.com thats "It's the biggest football game across all platforms," and added that he sees this event as a breakthrough for streaming media.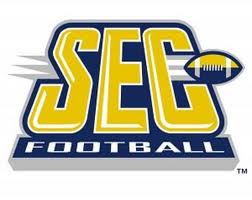 While over the years many big matchups have been touted by the networks only to have them come up short, CBS is playing this one like it could be a preview of the BCS Championship game. The amped-up buildup, plus the stature of the SEC (and its five consecutive BCS championships) should make this online broadcast a far cry from the ho-hum acceptance that many streaming events have received in the past.
Second tier Olympics events, often broadcast at odd hours have garnered little attention and even smaller audiences and have in some ways turned people off to using mobile and handheld devices for watching sporting events, although MLB.com and the NFL have been aggressively pushing out into some segments of this market.
CBSSports will not stop its coverage with the game but will also have its usual postgame show, "5th Quarter with Gary Danielson" as an interactive afterparty. This site can be found at cbssports.com/gary.