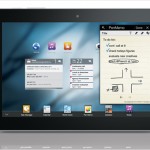 So you are debating purchasing a pad, but are concerned with getting burned if it turns out to be a fad. In the past tablets have had a less than stellar history, with a number of major flops after the prerequisite hype predicted them as the wave of the future. So will this time be any different?
The availability of mobile sports, of course, may tip the balance toward the the tablet this time around. Watching a sporting event on a smartphone is nice but it leaves something to be desired — image size for instance. A growing number of sports outlets including Major League Baseball and ESPN offer live content that is optimized for a pad.
This is not just the past revisited in the pad or tablet space. In the past there was little in the way of operating systems optimized for the form factor, so software developers saw no reason to write for the various platforms. And the chips just did not have the power needed to provide the level of processing capabilities needed to drive acceptable video or animation. This is no longer true and you can thank the previous generations of smartphones for paving the way.
Apple's iPad will be the leader of the pack in the near term
Market research firm Gartner http://www.gartner.com/it/page.jsp?id=1626414 has some pretty bold predictions about this field including that Apple's iPad will dominate until at least 2015, holding off a strong push by Android developers. This is the reverse of its prediction in the smartphone field where the research company says that Android-based smartphones will dominate by the end of this year.
Overall numbers are expected to grow from approximately 69.8 million units sold worldwide this year to 250 million by 2015. Apple's share of that is expected to be strong, but decline every year, dropping from an estimated 63.5% market share this year to 47.1% in 2015 while Android will grow from 24.4% now to 38.6% in 2015. The overall richness of the ecosystem such as a host of developers and on the Android side a number of different hardware developers will be major contributors to this growth.
If you are a fan of other operating systems such as Blackberry's QNX, you are pretty much out of luck in the near term as it will be wallowing in the single digit market share space, along with Hewlett-Packard's WebOS, which it gained in the Palm acquisition or the open source Linux offering MeeGo. What the smaller market means is less developer interest, so probably fewer new apps or services tailored for those types of pads.
With the growth of these platforms expect more tie-ins with both live TV broadcasts and customized information for pad users as sports franchises, leagues and broadcasters seek to exploit this emerging space.