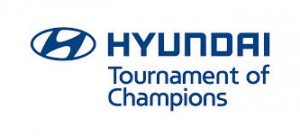 It often seems that fans want to be part the action, it pretty much does not matter which sports (OK not too much in ones such as boxing and MMA) and you often see fans run onto the field such as with Hank Aaron's historic home run.
Years ago baseball innovator Bill Veeck had a game where the fans could call plays during an actual MLB game, something MLB quickly put an end to. Now the PGA is taking a page from his playbook and is allowing fans to select a pairing at a tournament.
The PGA Tour has announced that fans will be able to select a pairing in the first round of the 2014 Hyundai Tournament of Champions via votes between now and the end of the year.
The vote, which takes place on the PGATOUR.com's Social Hub to determine who will be paired with defending champion Dustin Johnson for the first round. The Tour is offering three choices so no write ins please. The choices are 2013 Masters champion Adam Scott; 2012 FedExCup champion Brandt Snedeker; or six-time PGA TOUR winner Matt Kuchar.
The Hyundai Tournament of Champions returns to The Plantation Course at Kapalua in Maui, Hawaii from Jan. 2-6, 2014 and the pairings, or should I say winner, will be announced the day before the event tees up.
The PGA says that it believes that the "Hyundai You Pair the Pros" event will result in a deep engagement of its fans to the tour, and that makes sense. It provides an additional level of rooting interest during the round as you can watch to see how the player you voted for does.
It sounds as if this might just be the first of many social media driven activities that the PGA plans on launching this season, and it will be interesting to see how well fans embrace the events.