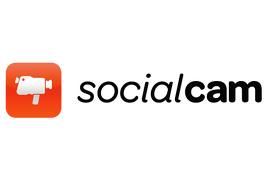 3D design powerhouse Autodesk has purchased startup Socialcam for $60 million in a deal that is expected to close in the third quarter that ends Oct. 31, 2012, according to a release from Autodesk.
Socialcam has only been on the scene since last year, but its technology that provides mobile social video capture, editing and sharing app and service has proven to be very popular with users. It is estimated that the platform has 54.7 million users. Top rival Viddy has half as many users and had a valuation of $200 million, at least at one point.
The move and the price both come as a bit of a surprise. While Autodesk has expanded from its core of delivering high end software for 3D modeling and architectural markets into entertainment, many had been predicting that Socialcam would go to Facebook, Google, Microsoft or one of the other major players in the social networking space.
Also the price was much lower than figures that had been tossed about when Facebook made its surprising purchase of Instagram for $1 billion. After that people were tossing around the question of what company would be the next Instagram, and the two most popular choices were Viddy and Socialcam, with an expectation that the winner's valuation would skyrocket also.
Autodesk said that the move was due to the changing way in which its customer base was approaching their tasks, using cloud computing, mobile apps and social media for design purposes. The company said that video is a very good medium for communications and sharing of ideas and projects.
The first step will be to ensure that it supports and maintains the existing Socialcam customers, according to Autodesk. From there it seeks to scaling the platform and expanding its existing tool sets so that it can expand the technology into new and existing markets for Autodesk.