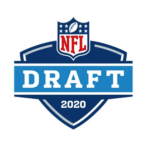 As sports fans we're used to hearing quotes from general managers like John Elway touting the skills of players on their teams, but when's the last time you heard a GM go out of his way to praise the IT department?
Elway, like several other NFL GMs who have been publicly appreciative of their IT departments, was quoted calling his team's IT department "heroes" for their work during the coronavirus shutdowns, as well as in preparation for this week's virtual NFL draft. Take a bow, Russ Trainor! You and your team, like other IT departments around the NFL and in sports in general, are earning their keep and more during these everyone's-remote times.
UPDATE: The Niners' John Lynch likes his IT team, too.
With reports that a test run of the NFL's draft operation hit a few hiccups early, some teams are likely to follow the Detroit Lions' lead of having the IT staff close at hand to tackle any emergency communication issues:
Lions GM Bob Quinn said the team's director of IT will be stationed in a Winnebago outside of his house while the draft is in progress in case any technical issues arise.https://t.co/rbLSRbexe9

— Sunday Night Football (@SNFonNBC) April 21, 2020