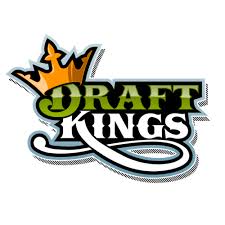 In the past Major League Baseball once denounced daily fantasy baseball games as gambling, implying that no skill was involved, but that has changed as baseball has teamed with fantasy sports contest provider DraftKings for an offering that launches with the upcoming season.
The Official Mini Fantasy Game of MLB.com is a free one-day fantasy league that can be entered daily and offers fans the ability to win tickets to regular season games, the 2014 All-Star Game and a 2014 World Series game. There are a total of four grand prizes, two each to the All-Star and World Series as well as a number of other prizes.
Players get a $50,000 salary cap and then select from a field of players that has 10 position players who can accumulate points (or lose them) by accomplishing select actions such as +5 points for a stolen base and +2 points for each strike out a pitcher earns. There will be several different offerings including a daily MLB.com Official Fantasy Contest and a weekly MLB.com Friday Home Team contest among others.
DraftKings specializes in creating what it calls daily leagues, ones that you can play and then quit, none of this following a fantasy baseball team for a season trying to convince a fellow owner to trade his star starting pitcher for your broken down LOOGY.
Its system is simple and has the potential to be lucrative for users. It has both free and paid contests in which participants select individuals to make up a team, watch how they perform that day and if they perform the best you can win cash. DraftKings is currently running several contests including a March Madness one. It offers contests in five major sports: MLB, NHL, NFL, NBA and the PGA. It offers a wide variety of contests from head-to-head to qualifiers.
This will be interesting to see how this pans out on many levels. Lotteries have tried to have sports offerings and most of the major league teams have fought against them. States, led by New Jersey, have then fought back, so far unsuccessfully. Now a league is endorsing it as a skill event and that could lead to an easing of other leagues' dislike of this type of activity.