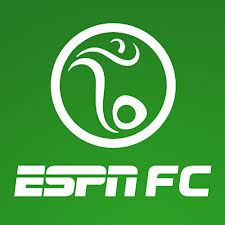 For soccer fans there is a new show called ESPN FC that caters to your needs on ESPN covering a wide array of international leagues and teams including Spain's La Liga, Major League Soccer, Barclays Premier League and a number of such as the U.S. Men's National Soccer Team.
The programming looks to be an interesting mix of both what is expected such as breaking news, studio analysis and commentary on issues in the sport. However it will also integrated digital content from ESPN's ESPN Stats & Information Group's data visualization analysis, as well as incorporating social media. A digital version of ESPN FC on TV will be available on ESPNFC.com.
The show will vary both in broadcast time and focus depending if it is a weekday or a weekend. The Sunday version will run at 12 midnight ET and will be a one hour program that will in part be a weekly wrap as well as analysis of what the events shown will mean looking forward.
Weekdays the show will air as a 30 minute program at 5:30 pm ET on ESPN2 and most days will have a regular featured segment or two such as Americans Abroad on the Monday show or the EPL Weekend Previews that will be shown every Friday.
Every show will have between five to nine analysts/reports covering diverse topics and stories. There will also be a "ESPN FC TV" blog that will contain additional content and extended interviews. There will also be an extra TV segment posted on line daily at ESPN that will focus on viewers' questions and comments from the show. The company plans to use Twitter extensively, primarily for fan polling.
It is interesting that this comes just a week prior to Fox launching Fox Sports 1 which is expected to also have a solid soccer presence. However ESPN has been steadily enhancing its soccer coverage over the last few years and I suspect that this is just the next logical step for the broadcaster.