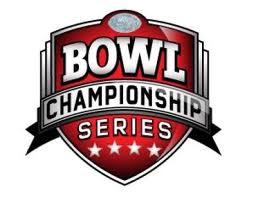 The drumbeat for a playoff in the Bowl Championship Series in college football has been growing over the past few years and talks have been ongoing recently to establish a playoff system appear to be in the final stages of planning.
According to ESPN and numerous other outlets the BCS commissioners and Notre Dame athletic director have ironed out a plan that would create a four seeded team playoff for the BCS that would begin in 2014. There is still more approvals needed before that becomes a reality. The proposal goes to the BCS presidential oversight committee, meeting next week in Washington D.C.
The model would have the four teams picked by a committee that would use the usual criteria such as strength of schedule and how the teams performed in their respective championships. The playoff format would put the two semifinal games into existing bowl games on a rotating basis between the Rose, Orange, Fiesta and Sugar bowls. The championship would be treated like the Super Bowl is currently and have cities bid on the game to determine where it is played.
One big benefit to college football is the huge extra income that is expected to come from the playoffs, which have been estimated at anywhere from $300 to $500 million annually. With a number of the bowl teams losing money when they play in lesser bowls and the probably elimination of some of the poorer performing bowls, this is a nice way for schools to bolster their bottom line.
I like the idea of a playoff but with so few teams involved I am worried about who will get in. You already see the favoritism in the voting system and voters blatantly leaving teams off the top 20 or pushing teams higher than they seem to deserve.
I heard one of ESPN's commentators already saying that the playoffs would be no good unless it put two SEC teams in the playoffs. I guess he did not watch last year's BCS Championship game. Yet that is what the SEC has been pushing, along with the Big 12, according to Sports Illustrated. It also reported that Pac-12, ACC and others are very much against that stance.
Since nothing has been finalized it is still too early for the various partisan groups to start their campaigns but I imagine that who gets on the selection committee will be very interesting and very heavily examined for bias for or against select conferences.