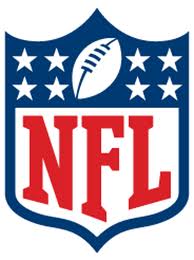 The unhappy couple is once again heading to the legal system to settle their disagreements, and there is the chance that more legal issues will come to a head soon that might result in more court action in the near future.
It seems that the NFL's uncapped season a year ago was actually capped, they just did not bother to tell the players. However the issue came to light with the Commissioner fining the Redskins and Cowboys a total of $42 million in cap space for having the audacity of treating an uncapped year as an uncapped year.
The big issue now is that the NFL Players Association is charging that the NFL owners engaged in collusion, however there seems to be an article in the current Collective Bargaining Agreement that gives the NFLPA's approval of the move and so prohibits a lawsuit of this type.
So far the NFLPA disagrees and said that it has cost the players $1 billion and that it will see treble damages. (Can you say $1 billion without doing it in Dr Evil's voice?) For a much more complete coverage of the issue I would recommend heading over to ProFootballTalk at NBC Sports, the site has been covering the issue vigorously from the start.
However there are other issues bubbling to the top as well between the two. The NFL has installed a new pads rule and will start requiring thigh and knee pads as mandatory equipment for all players starting with the 2013 season. The league has determined that since this is a playing rule it does not need to get the NFL's Players Association's permission.
The NFLPA has an entirely different take on the issue and believes that this is a change in work conditions and that is something that needs to be negotiated. Thigh and knee pads are already required in high school and college.
Then there is the bounty case, and all the fallout associated with it. ESPN has reported that NFL Commissioner Roger Goodell has said that the NFL will make the evidence of the case public, but not until after all of the players' appeals have been heard. The commissioner also mentioned that while he understood that current Cleveland Brown's linebacker Scott Fujita, suspended for three games for his participation, was in a tough position but that suing the commissioner for defamation was the wrong way to go about it. But the courts seem like the place where much of the NFL's hard hitting will take place, at least this summer.