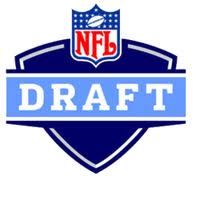 I have to say that was some draft day, and it really did not follow the usual playbook of predictable picks with maybe one or two teams trading up for a better position. After the first two picks you could throw out your pick sheets.
There were eight trades with teams rising and dropping on the big board, and it was all done very efficiently with no waiting around as team executives put their heads together to decide what to do with their new found positions.
The expertise that now permeates the league regarding cap room coupled with the rookie salary structure obviously has made it much easier to trade picks and with the mass amount of information available on everybody, teams were still very decisive.
Of course there were a couple of head scratchers. Seattle selecting Bruce Irvin, a monster DL/LB from West Virginia who many believed would be a second or even later round selection. The reason being that he is a monster off the field as well.
Seattle's division rivals the San Francisco 49ers also drafted a bit oddly, taking A.J. Jennings, a wide receiver out of Illinois who admitted he did not think he was a first round pick. The pick that will be interesting to watch will be Miami's selection of QB Ryan Tannehill, a relative unknown who shot up the charts in the past few weeks as the next great unrecognized player in the draft.
Well Round 2 starts tonight and I wonder if we will see as much movement in picks? Somehow I believe that we will not.