The early returns are in and yes, more of you are watching the Masters this year. According to both ESPN (which is carrying the CBS broadcast live Thursday and Friday) and CBSSports.com, there were more of both regular broadcast viewers and online watchers this year than last. Is it Tiger fever? Who knows, but el Tigre opened Friday with a birdie which is good news for the weekend.
According to CBSSports.com, unique viewers of Masters Live traffic on CBSSports.com was up 40 percent compared to Thursday traffic for 2011; no discrete numbers yet (those should come Monday) and no totals yet from the Masters.com site. Yours truly spent about an hour Friday on the Android version of the Masters app and Verizon 4GLTE. Kept getting messages saying "this video not optimized for mobile" which makes me think the folks at IBM need to bake that app a little more. Otherwise, though, impressive to watch live video while waiting in the doctor's office.
For ESPN, here is the press release info:
ESPN's live telecast of the first round of the 2012 Masters Tournament on Thursday, April 5, averaged 2,661,000 viewers with a 2.3 household coverage rating based on fast nationals, according to the Nielsen Company.

The rating was an increase of 10 percent from last year's first round, which earned a 2.1 rating. Viewership was up four percent over last year's 2,550,000 average.

Across ESPN digital platforms – including ESPN.com, the ESPN mobile Web and ScoreCenter – the first round of the Masters generated an average of 50,600 people using one of those properties at any given minute of the day, up 35 percent compared to the previous year (source: Adobe/Omniture). Daily unique visitors to the Golf index page on ESPN.com were up 10 percent, while total minutes to the page were up 53 percent. Additionally, daily unique visitors to Golf content on the mobile Web were up 67 percent.
Whoops! Hope we didn't jinx the coverage. Here's what I'm seeing now: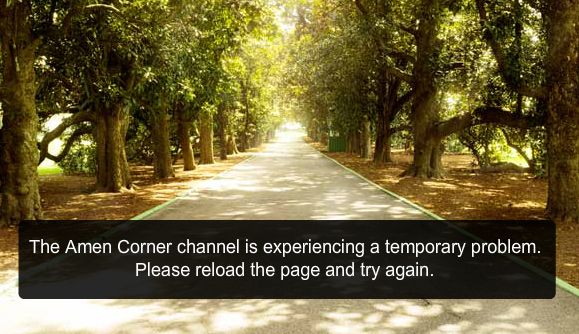 Anyone else having troubles watching?