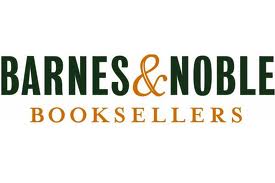 Barnes & Noble has entered into a relationship with Microsoft that will create a Barnes & Noble subsidiary that will handle all of Barnes & Noble's digital and college businesses in what may be the first step in spinning off the unit as a separate company.
The new unit is as yet unnamed but goes by the temporary title of Newco and with Barnes & Noble throwing in its business units Microsoft will be providing a $300 million investment in the company, a move that will give the software giant a 17.6% equity stake in the new company.
Barnes & Noble will retain the remaining 82.4% equity in the company and Newco will maintain a relationship with Barnes & Noble's retail outlets. The company said that the move was important for it because it will help it to capitalize on its Nook tablet and help it grow not only in the education market but also in the consumer space.
As part of the deal pending patent litigation Microsoft launched last year against Barnes & Noble was settled and B&N now has a royalty-bearing license under Microsoft's patents for its NOOK eReader and Tablet products. The first expected product from this partnership will be a Nook application for Windows 8.
There has been speculation for some time that Barnes & Noble might look to spin off its hardware Nook business because wile it has seen solid acceptance, unlike many of the ereaders and tablets available, it is not viewed as a core competency of the company. B&N said that it is exploring the option of completely separating the business but will not comment on the matter unless it reaches a decision on the matter.