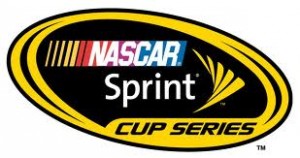 The racing crowd, or at least portions of it, will be happy to see that we at MSR will be tracking the Sprint and Nationwide races a bit more each week starting with "Watching NASCAR this Week", a title that is a poor imitation of our "Watching Golf this week" effort. The goal is to provide information on where the races are, when they are, and who is leading this week. The primary focus, at least initially, will be on the Sprint Series but we will add additional series as the season goes on.
Since much of the broadcast information is easily available from a local paper we also want to include on-line and mobile sources of information including some of the solid Twitter feeds that are out there so that if you cannot see this week's races you can at least quickly and easily check to see who is leading and how your favorites are doing. Since this is very much a work in progress please feel free to drop us a line mentioning any Twitter feeds, bloggers or beat writers that you feel should be included in the roundup in the future.
THE TRACK-THE RACE
This week the teams return to Martinsville, with an April Fool's Day race for Sprint for the Goody's Fast Relief 500. Last year's winner Kevin Harvick will be back behind the wheel to see if he can replicate last year's results and possibly move up in the points standings. However on a short course such as this cautions and accidents lead to plenty of lead changes and drivers being unable to finish the race so it would be foolish to make an early prediction. For those concerned about the weather the forecast is for sunny.
The Martinsville track was founded in 1947 and has been running races every year since the NASCAR Sprint Series was founded in 1949. At .526 miles in length it is the shortest track on the circuit and so one that has a somewhat unique shape, sort of an elongated oval. The facility holds 63,000 fans and hosts four major races a year including the TUMS Fast Relief 500 as well as a NASCAR Late Model Stock Car race.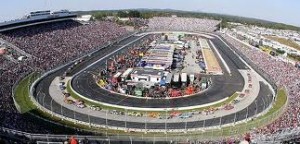 BROADCAST
The broadcast will be on Fox starting at 12:30 ET

ONLINE
Fox Sports NASCAR Page
Auto Racing Daily
NASCAR Home page
ESPN NASCAR page
TOP TWITTER FEEDS TO FOLLOW
While I am not rooting for a flaming crash like the one that occurred at the Daytona 500 where these was a first ever in race Tweet by Brad Keselowski that soared in popularity it would be interesting to get a driver to send a tweet of a pit stop, or maybe someone from the pit (Probably lose their job, however).
@NASCAR-Official NASCAR feed
@NASCARONFOX-Fox Sports feed
@AllWaltrip-3 Time NASCAR Champ and Fox announcer
SPRINT LEADER BOARD – Race 5 of 36
1) Greg Biffle 195 points
2) Kevin Harvick -7 behind
3) Dale Earnhardt Jr. -17 behind
4) Tony Stewart -18 behind
5) Martin Truex Jr. -20 behind
NATIONWIDE SHOUTOUT–
While initially the Nationwide races will not be a priority here, mainly due to time constraints, it is always well worth taking a look at the races and drivers. At the NASCAR.Com site this week there is a nice piece about how Elliott Stadler has been reborn as a driver in this series after more than a decade in the Cup Series.
NATIONWIDE LEADERBOARD–
1) Elliott Stadler 214
2) Ricky Stenhouse Jr. -18 behind
3) Austin Dillon -27 behind
4) Trevor Bayne -34 behind
5) Sam Hornish Jr. -54 behind
NEXT WEEKS RACE:
There will be a one week hiatus-time to break out the Xbox!