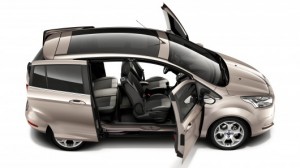 Ford to show at Mobile World Congress
At the Mobile World Congress there will no doubt be an array of interesting products and technologies introduced, and there will be at list one show first- Ford plans to launch a car at the show. The B-MAX to be exact.
Ford has one of the keynote speeches at the show and it has been revealed that it will take the wraps off of the car that has what it calls Easy Access Door System, but it claims that as yet unrevealed technology in the car is what it will be touting at the show.
ESPN to increase soccer coverage?
After ESPN lost in its bid to broadcast the upcoming 2018 and 2022 World Cups it seemed that all of the progress the network had made in its coverage of soccer would all go down the drain. However the Big Lead reports that in an interview with the World Wide Leader major changes are in the works to improve its coverage.
It reported that after this summer's European Championships there will be a major effort to massively overhaul ESPN's presence online. It currently has two separate sites that cover the sport so simply consolidating them would be a positive step forwards.
BlackBerry takes a hit as Government agency moves to rivals
Research in Motion, reeling from a bad year just got more unpleasant news as the U.S. Government's General Service Administration, its primary procurement agency, has started issuing smartphones that run both the Android and Apple iOS operating systems.
Until recently RIM's BlackBerry had been the only option available from the GSA. However it is not all dire news as the BlackBerry is still the most widely used device among the RSA's 17,000 employees and currently the rivals' only account for approximately 5% in a trial program that is just now starting. However once the camel's nose is in the tent watch out for the rest of the beast.
Apple seeking blood from a stone?
Apple has asked a bankruptcy court for permission to sue Kodak for infringement. That is just the tip of the iceberg according to Cnet, which reports that Apple is also seeking to file a patent infringement claim with the International Trade Commission and plans to file a lawsuit in the U.S. District Court of Manhattan.
Apple is already a two time loser in regards to taking Kodak in front of the ITC, which has ruled that Kodak did not infringe on Apple's patents. Kodak has returned fire and last month filed a suit against Apple saying it violated some of Kodak's patents.
Apple wins round in Germany vs Motorola
Apple has won a major round in its ongoing patent disputes with Motorola Mobility when the Munich I Regional Court ruled in favor in regards to patent # EP1964022. Not familiar with that one, are you? Well it has to do with unlocking a device using a gesture on an unlock image.
Apple will now have the opportunity to defend the side and lock patent as Motorola has already appealed the decision. The court looked at three different implementations of the technology and Apple won on two, losing on the third, which is used by Xoom tablets.
Apple is also asserting the same patent against Samsung sop expect to hear more about this issue going forward.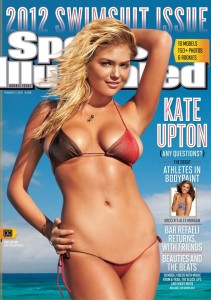 Looking for a more digital Sports Illustrated? It is here.
One of the coming of age items for high school students was squirreling away the annual Sports Illustrated Swim Suit issue before the parental units could confiscate it. Well now you can view it, and all of the magazines content, in a growing array of digital formats.
The latest is available for iPads, with horizontal and vertical views available as well as for the iPhone for the Apple fans and then it's also available for Android smartphone and tablet users. All for the low, low price of $6.99.
However there is also a range of video options as well including much that is exclusive to the tablet market. Then a user could simply also head over to SI.com for additional video, as well as YouTube and Facebook.
Google fixes Wallet Security Hole
Your digital pocket can no longer be picked, according to Google, which has issued a fix for the security flaw that was reported in its Google Wallet. While there are still threats to the security, the simply method that required almost no hacking skill has been resolved.
Along with putting in a fix for the security gap Google has made some additional enhancements to the Wallet, head over to Pocketnow for a run down.
Camping stove boils water and charges smartphones
Looking forward to the backpacking season but worried that your smartphone's battery will not handle three days in the great outdoors? Well BioLite has just the tool for you, a stove that burns wood for cooking and can also generate electricity.
The CampStove does both by using the thermal energy created when a fire is kindled in it to run a thermoelectric module that is built into the side of the stove. The module runs a fan that blows air onto the fire to improve combustion but also has excess energy available.
That energy can be used to charge small electronics devices such as a mobile phone, a GPS or lights. Of course if you backpack with back to nature types the stove might not help you stave off attack from your friends for using your phone.