French E-Book developer Bookeen seeks to break into US market with its Cybook Odyssey, a reader that incorporates the company's high speed interface that it claims will help differentiate its platform from rivals.
The reader features a 6-inch E Ink Pearl with 800 x 600 pixel touch display. It is powered by an 800MHz Texas Instruments Cortex 8A OMAP3611 processor with 128MB of memory. The Wi-Fi only system comes with 2GB of on board storage that it said can store as many as 2,000 e-books. This is expandable to 32GB with the microSDHC slot.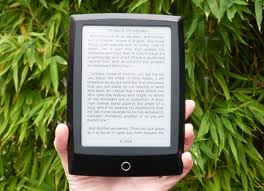 The user interface is available in 23 languages and it uses Linux 2.6.31 as its operating system. It will initially ship with 100 books already preloaded, with 30 in English and currently only a French dictionary.
The reader supports open book format such as ePub and PDF. It also has MP3 music and supports JPEG, PNG, GIF, TIF and other picture formats.
The company used the International Consumer Electronics Show as the backdrop for its introduction and said that the $159.99 Cybook Odyssey will be delivered to U.S. retailers in the near future and is currently available from the company's web site. The company said that different sizes models are likely in the pipeline as well as color models.
It looks like this could be a hard sell. With much greater name awareness and market presence rival eBook developers such as Amazon with its Kindle lineup and Barnes & Noble with its Nook lineup are already well on their way to dominating this space.
Bookeen will need to show strong advantages over these two in order to become an established player, and right now its price and performance do not set it apart, but this is just a step so it will be worth following to see what the company develops going forward.