High production costs may mean partners or a spin-off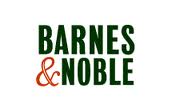 After a worse than expected quarter and with the growing realization that developing hardware and keeping it competitive is a costly business executives at Barnes & Noble have indicated that it may seek to separate the e-reader business.
The red ink is expected to continue and the company said that it expects to double its losses this year. According to the Wall Street Journal the company does not appear to be seeking to kill the platform but rather to put it on its own to sink or swim as the market dictates.
With its mainstream book selling business being hurt by digital competitors it has been slow to exploit that space, and ceded it to growing rival Amazon with its Kindle and to other tablet makers' primarily Apple and its iPad.
It had strong holiday sales, with a 70% increase over last year, but failed to meet expectations in sales over the holiday season and that has had a domino effect on sales of related products that are used with the Nook, the company said.
Barnes & Noble said in a release that it is in discussions with strategic partners including publishers, retailers, and technology companies in international markets that may lead to expansion of the Nook business abroad.
However the company cautioned that it will create a separate Nook business. William Lynch, Chief Executive Officer of Barnes & Noble said "we have a NOOK business that's growing rapidly year-over-year and should be approximately $1.5 billion in comparable sales this fiscal year."
A top rival to the Nook is Amazon's Kindle Fire, which came out of the door hot and sales have been tremendous since then, with it being Amazon's top selling product the last 13 weeks. Amazon's ability to tout the platform every time you visit its web site certainly had to help in the marketing of the platform.
However a tear down by iSuppli, that is the disassembly of the product to determine its component cost, shows that it costs more to build a Kindle Fire than Amazon sells it for, and that does not account for the software engineering and other aspects of the device.
It will be interesting to see how this shakes out in the next year or so. The product appears to be a strong platform that performs as users would want. Right now it seems likely that it will find a system manufacturer to partner with to help shift costs, but only time will tell.