Research-In-Motion's global push for apps garners a range of programs
The fourth annual BlackBerry Partners Fund Developers Challenge is wrapping up as the effort has now crowned the winner of its latest regional round with "Cricket with Friends" taking the top prize in the Asia Pacific regional.
The app, developed by Synqua Games, enables cricket fans to challenge each other to matches, play games and chat and is designed for use on the BlackBerry Messenger (MMB) devices. The other winners include Menoo, developed by PT Elasitas Multi Kresai, a restaurant guide that includes discount coupons for select vendors and GiftnTake, which helps create personalized gifts from developer Risto Mobile Solutions Pte. Lte.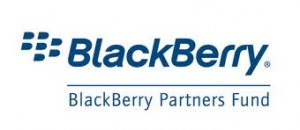 The event is part of a concentrated effort to expand the BlackBerry application ecosystem so that it breaks out of its business tools only image that many have for it and to enable it to better compete with the huge smartphone app space that Android and Apple's iOS enjoy. The use of focused funds to spur development is a growing tool for not just the smartphone and handheld developers but also component players including Intel.
The growing importance of the Developers Challenge can be seen in the rise of similar funds from rival companies including Intel and Facebook. The awards now includes placement on the featured carousel on BlackBerry App World, membership in the BlackBerry Alliance Program, gift certificates for BlackBerry accessories and more.
The event was judged by BlackBerry Partners Fund and Research-in-Motion (RIM) and is just one of a group of events held regionally around the globe. The other winners are:
North America:
Grand Prize Winner: SeaBattleSE (Vendor: Toysoft Development Inc)
First Runners-up: AP Mobile World Edition (Vendor: The Associated Press)
Second Runners-up: Jingu (Vendor: Jingu Apps Inc.)
Latin America:
Grand Prize Winner: MTV Nightfinder (Vendor: Consultora Eudaimonia SRL)
First Runners-up: Social Game Center (Vendor: Walkover)
Second Runners-up: Navita Translator (Vendor: Navita Tecnologia)
Europe, Middle East and Africa:
Grand Prize Winner: Wikitude (Vendor: Wikitude GmbH)
First Runners-up: FancyTran (Vendor: FancyApps Limited)
Second Runners-up: GPSLogger II – The free AIO GPS Solution (Vendor: Matthias Marquardt)