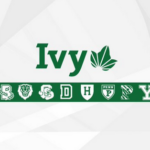 Is it the first domino, or just a separate case? Wednesday's decision by the Ivy League to cancel all fall sports — including football — due to the pandemic may either be just the first of many such actions, especially if the current rise in coronavirus cases continues to climb.
In a press release, the league said:
The Ivy League Council of Presidents offered the following joint statement:
"As a leadership group, we have a responsibility to make decisions that are in the best interest of the students who attend our institutions, as well as the faculty and staff who work at our schools. These decisions are extremely difficult, particularly when they impact meaningful student-athlete experiences that so many value and cherish.
With the information available to us today regarding the continued spread of the virus, we simply do not believe we can create and maintain an environment for intercollegiate athletic competition that meets our requirements for safety and acceptable levels of risk, consistent with the policies that each of our schools is adopting as part of its reopening plans this fall.
We are entrusted to create and maintain an educational environment that is guided by health and safety considerations. There can be no greater responsibility — and that is the basis for this difficult decision."
UPDATE, JULY 13: The Patriot League has also announced it won't play sports this fall, but Army and Navy are exempt from the move. A Washington Post report has details.