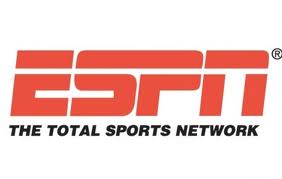 ESPN's digital media is head and shoulders the most popular family of digital platforms currently used according to the most recent release from comScore's Media Metrix Multi-Platform data that was released this week covering the first month of the year.
The program from comScore, is designed to track digital consumers over a range of digital platforms including desktop and laptop computers, tablets and smartphones. Introduced late last year the program is still in beta.
According to the report, in the Sports Category ESPN held a 29% share of all usage across the digital platforms that are tracked, and that it has a resounding 3x lead over the number two player Yahoo! Sports. It should be noted that overall Yahoo is the second most visited property on the web, according to the comScore while ESPN is 28th.
After Yahoo! Sports the lead gets even larger as ESPN's market share is larger than the the Nos. 2, 3 and 4 sports properties combined. ESPN was No. 1 in the sports category across all key metrics, including average minute audience, unique visitors and total minutes of usage.
Some of the results give a pretty good view of how increasingly important digital media is to ESPN, not only in terms of viewership but also promoting its brand. In January the report said that ESPN had 62.6 million unique visitors, 24.2 million of which exclusively accessed content on smartphones and tablets. It also reported that mobile device users represented 41% of all time spent with ESPN digital content.
ESPN was increasingly aggressive in presenting a very wide array of options online for its mobile users last year, and that is probably a good thing as reports are that its old rival, Fox Sports, is planning to consolidate the vast array of different channels and programming under one roof and once again challenge ESPN, so the more ways in which you reach out to your audience the better.