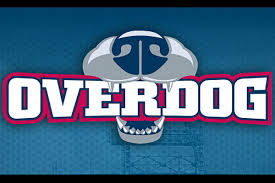 OverDog, a potential new entrant into the field of apps that allow professional athletes to interact with fans is now in the fund raising process at crowd funding site Kickstarter with a goal of raising $100,000 within the next month.
The app claims that it will provide fans with the ability to have access to athletes, but not in the way that a social media such as Twitter allows. Rather it enables fans and athletes to issue video game challenges and then play each other.
The app will be free and available for both Android and iOS devices, but only subscribers will have the privilege to challenge and play athletes. In the future the app is expected to have Fan vs Fan capabilities as well as possibly live streaming matches.
OverDog has a group of current and ex-athletes included in the effort including Matt Forte, Calvin Johnson, David Price and Rex Grossman. Games that a fan can challenge an athlete to include Call of Duty, Madden, Halo and FIFA, with the site saying that additional games will be available for play.
So far the program has garnered approximately $31,000 in funding and offers a variety of incentives to invest in the program which is expected to be available in beta sometime in April of this year. For $15 you could receive a 3 month beta subscription starting with its release and for $20 you get a subscription for the rest of the year. The app is not expected to be available to the general public until August.
Step up into the $95 range and you get 5 subscriptions, at $150 you will receive a permanent subscription and then there are several offerings at the $1,000 level including a choice of an MLS or NFL package that includes a game with a player from your favorite team.
While it is increasingly common for players to interact with fans over social media such as Twitter, and there are apps to follow favorite athletes such as this one from NASCAR, Sprint and Turner Sports, and there have been hangouts with fans such as this one prior to last year's Summer Olympics.
This seems to be a fresh approach and should have great appeal to fans; the issue is going to be one of availability and interest. If you have to wait weeks or longer to play a specific athlete the enjoyment will wan rapidly. Also it needs to maintain the athletes interest or they may stop logging in to play. Well that is in the future and if anybody starts playing let us know how it goes.