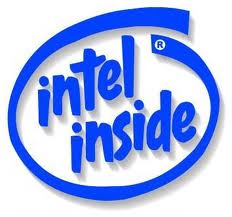 Intel will continue its aggressive efforts to penetrate the smartphone processor space and will be highlighting its latest processor family that is designed for that market at the upcoming Mobile World Congress.
It has already started to see some traction in recent months as it gained a major partner for the Asia Pacific market with its relationship with Acer as well as smaller deals in Africa. The deal with Acer has that company now offering the Acer Liquid C1 smartphone that is powered by Intel's Atom Z2420 processor.
Looking forward to the show in Barcelona on February 25 to 28 Intel will be looking to show off its range of smartphone technologies highlighted by the Atom Z2420 processor, a chip that it has designed specifically for emerging markets.
That processor is just the start of a range of new chips expected from the company this year for the smartphone space. It showed an update to its current Atom Medfield family at the recent CES show with the Bay Trail-T processor and is expected to launch its Merrifield line later this year. It has so far seen some solid benchmarks that have been posted online.
Intel still faces a tough battle in this space, one that it has been trying to gain a substantial market share for the last decade. Qualcomm and others have had a big lead in providing chips to the mobile market. Qualcomm has even surpassed Intel recently in market cap, making it the most valuable semiconductor company.
While Intel is still a much bigger company what has been driving Qualcomm is its success in the mobile space, one that Intel is still fighting for. It should get a bit of a boost when the second half of Microsoft's Surface family of tablets, the Surface Pro arrive, since they are powered by Intel chips.Still it is increasingly important to Intel to establish itself as a major player in the mobile space as the PC market has matured and is no longer seeing robust growth.