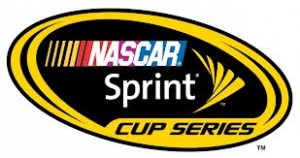 It looks like Clint Boyer drove himself into the title talk with a win last week at Charlotte Motor Speedway, a win that now makes it look like a four way fight for the Cup as it hits the halfway point with three drivers within shouting distance of the lead.
Boyer took the lead after Brad Keselowski lost it due to an error by his crew- more on that in a second. He moved up one spot to forth and trails by 28 points, a challenge but not an insurmountable one. He was followed over the finish line by Denny Hamlin, Jimmie Johnson, Greg Biffle and Kyle Busch.

Points leader Brad Keselowski's team did not learn from its mistakes, even though they were very recent. He was dominating in the race and yet a miscalculation on his pit crew had him run out of gas and so finish in 11th. It might be understandable except he did it the night before as well. I suspect someone s going to get a talking to.
This Week: Hollywood Casino 400
The teams are at the Kansas Speedway's 1.5 mile tri-oval track for the Hollywood Casino 400, where practice time has been tight due to weather conditions but it is expected to be a bit cloudy and good racing conditions this weekend. The lack of practice time hopefully will not be an issue since the track has a new surface and that has caused some issues at other tracks.
Broadcast: Oct. 21 at 1 pm ET ESPN
Sprint Cup Standings
1) Brad Keselowski
2) Jimmie Johnson-7
3) Denny Hamlin -15
4) Clint Boyer -28
5) Kasey Kahne -35
6) Greg Biffle -43
7) Martin Truex Jr. -43
8 ) Tony Stewart -50
9) Jeff Gordon -50
10) Kevin Harvick -56
11) Matt Kenseth -67
12) Dale Earnhardt Jr. -86
Nationwide Series
Stop me if you have heard this before. Joey Logano wins a Nationwide race. Seems like it is almost an everyday occurrence as he won at Charlotte, his eighth win this year. If you are wondering why he is so far down the points standing it is because it is only his 18th series start this year. Wonder if he will race a full slate next year?

Logano led for 62 laps during the race but was helped by some bad lick on the part of Brad Keselowski how pitted with nine laps to go and did not take on enough gas. Oops. Keselowski finished 18th. The top five was filled out by Kevin Harvick, points leader Elliott Sadler, Kyle Busch and Denny Hamplin.
The Nationwide Series will have a few minor changes next year. Its field of cars will shrink from 43 to 40, although the Sprint Cup will remain at 43. Also there s a new qualifying rule in which the 36 fastest cars will make the race on speed, followed by the next six highest-ranking cars in owner's points and one spot for the most recent eligible past champion
This Week: Kansas Lottery 300

Broadcast: Oct.20 at 3 pm ET ESPN
Nationwide Standings
1) Elliott Sadler
2) Ricky Stenhouse Jr. -13
3) Austin Dillon -29
4) Sam Hornish Jr. -93
5) Michael Annett -146