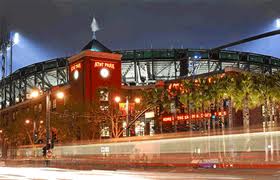 The next version of the World Baseball Classic is coming again to a stadium near you (if you are lucky) again next spring, to no doubt be preceded by a great deal of wondering what countries many of the players are truly from.
That aside it looks like the stadiums for the event have been settled on and while many of the tournament sites are around the globe it looks like the United States has landed the big fish, with the semifinals and championship games slated to play as the San Francisco Giants home field, AT&T Park.
The Second round games will be hosted in Miami by the Marlins while the first round looks to be hosted by the Arizona Diamondbacks at both their home park Chase Field as well as at its Cactus League home of Salt River Field at Talking Stick, which is located nearby in Scottsdale, Az.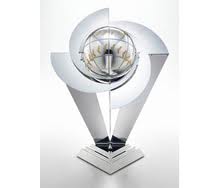 The international venues have still to be announced but that news is expected in the next few weeks as well as game dates, who has qualified to fill the 28 slots and ticket availability. You can stay up to date on what is going on among the various nations as they seek to qualify by accessing the events Facebook page here or its web site here.
There have been a few issues that have arisen prior to the upcoming event. Japan, the two time defending champion, is upset that it has not been able to get a larger share of the revenue that the event generates, and has threatened to boycott. The nation will be hosting some first round games. The Koreans have also threatened, although theirs has more to do with issue unrelated to the event.
There should be qualifier games coming pretty soon, and at least one set, called the Jupiter qualifier has been moved from November to September, which could affect any of the nations that were seeking to have any MLB players on their roster. The teams involved are Israel, South Africa, France and Spain.
One thing I am very interested to find out if I sign up early for Major League At Bat early next year will I be able to watch the games on that service, and will any games be subject to blackout?