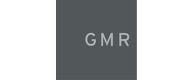 The folks over at GMR Marketing have put together a nice infographic on sports and social media based on a survey it performed with fans to see how and why they preferred their sports and a look at the impact that new delivery methods have had on more traditional ones such as television and radio.
The survey was broken down into five easy to follow sections pinpointing fan interests and revealing a few interesting tidbits such as fans today are ten times as likely to check Facebook or Twitter for breaking sports news than tune into sports radio. Of course considering some of the callers I have heard on sports radio they may not be able to use Twitter or Facebook.

The five sections cover the popularity of social media in overall sports media; how sports fans will check in with social media anywhere, even church; a follow up on how fans will use social media while watching games; a list of some of the top sports areas being followed on Twitter and an uptake on how advertising is viewed.
A few take always were that a majority of people not mind or are positive about advertising, which is good news for sites trying to make a buck; people follow top sports reporters and sites that have rumors- I guess they are not the same. One last note is that 33% of fans will check out how an event is gong even in a business meeting-where are you right now?
Head on over and check out what they have found in this space.