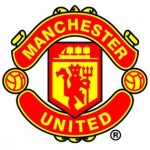 British soccer team Manchester United is attempting to do something that hasn't been done before: build a full-fledged, broadcast-based sports social media network around a single professional sports franchise.
The move is significant because Manchester United is one of the four most valuable professional sports brands in the world. It has an estimated 500 million fans in Europe, and 660 million fans worldwide. Its success could spur others to follow.
To date, most mobile sports social media applications run by professional sports teams and college athletic programs problems pale in comparison to Manchester's plan. Typically, they feature a sports public relations person, or sports information intern, who tweets regularly about athletes and teams. Manchester United, by virtue of its fan base and television network, will include television broadcast and commentary from anyone willing to contribute.
Manchester has developed a two-year plan to build its network, and has hired digital media agency SapientNitro to spearhead the effort, according to a Haymarket Business Media report. Forthcoming mobile applications will include electronic commerce for the sale of club merchandise and other products. The soccer club will sell advertising and sponsorships on the application, according to Haymarket.
A driving factor in Manchester United's social media expansion are untapped international markets, including China. It is estimated that about 160 million additional displaced fans will be able to access Manchester United content through its social media strategy, according to sports research company TNS Global.
In recent comments to TEDx, former AOL Sports excutive Jimmy Lynn identified China, Brazil and India as huge opportunities for any sports team looking to expand its fan base through mobile sports applications.
Manchester United's social media blitz isn't as sure a thing as another goal from its star striker Wayne Rooney. In fact, its current social media efforts are modest. While it has attracted about 20 million fans to its Facebook page in its first year, Man Utd  is not even considered the most sophisticated sports social media teams in the English Premier League, according to TNS.
Today, the United States sports teams with similar fan bases and television broadcast networks capable of porting to a mobile sports social media application are The Boston Red Sox and New York Yankees. The NFL's Dallas Cowboys and Washington Redskins, which have the fan bases necessary to support a large-scale sports social media network, are hamstrung by the NFL's television licensing and revenue-sharing agreements from going out on their own.
SapientNitro clients include Air Canada, AT&T, Burger King, Carnival Cruises, Citi, Coca-Cola, Condé Nast, H&R Block, JCPenney, Kraft and Mercedes AMG, according to a report in The Next Web.