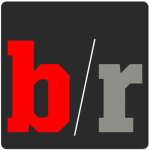 Bleacher Report continues its onslaught on the traditional Internet sports domains, winning on Thursday Aug. 25, a $22 million cash infusion from Oak Investment Partners, Crosslink Capital and Hillsven Capital.  The money will be used to expand Bleacher's production and distribution of sports videos and mobile applications.
The move is significant because Bleacher is already a leader in user-generated sports content, but it has established itself from the ground up. Using a content farm approach, where people submit articles, photos and commentary, Bleacher Report has become a go-to source for sports information about high school and obscure college athletes. Much of the information is impossible to find anywhere else. Where ESPN and others concentrate editorial efforts on the Andrew Lucks, LeMichael Jameses and Peyton Mannings of the world, Bleacher Report can provide you with information about your third cousin who plays right tackle for a rural high school in Indiana. That's been a powerful formula that ESPN and others will be hard-pressed to duplicate.
At the same time, Bleacher is now chasing the big boys. It recently hired marquee sports writers Dan Levy, Matt Miller, Dan Rubenstein, Josh Zerkle and Bethlehem Shoals, and has stated that it sees no reason why it can't compete on the national stage.
Led by CEO Brian Grey, a veteran of online sports information, Bleacher now has total funding of $40.5 million.
According to a report in TechCrunch, investors see online sports information as a big opportunity that has yet to be fully exploited. Here is what Oak general partner Fred Harman said to TechCrunch:
"Sports is a big opportunity and no one has gotten it right yet," Harman says. "People are clearly as passionate and opinionated as they are in politics, and they are less inhibited to express their opinions. I'd argue Bleacher Report has done a far better job of embracing the capabilities of the online medium than the big sports brands have."