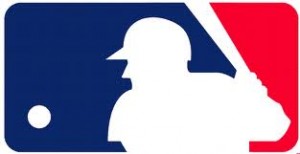 One of my favorite days in the baseball season will soon be upon us, as will my least favorite day, oddly they are the same, the first of the two trade deadline days. For those that are not quite clear on the deadline days there are two in baseball. The first, July 31, is for straight trades, player A for player B or money, or draft picks or some combination of these scenarios.
The second deadline, Aug. 31, has a caveat in it, you can trade a player but he must clear waivers first, meaning all teams have an option to pick him up before the deal goes through, with the worst getting first shot.
The reason for the mixed feelings is that sometimes teams I root for make great moves and naturally I like that, much as I enjoy it when teams I dislike make those "what were they thinking" moves. I have it when good players that look to be a good fit for my team get traded for I feel my team could afford to pay, and so on and so forth.
However if you are on the road and are seeking to follow all of the trades, or rumors of trades, it is good to be pre-loaded, so to speak, with all a range of sites that cater to this market segment, as well as to some of the old standbys. If you live in a city that has MLB, and follow that team, then the local newspaper's on-line sports page is probably your first option.
However for most, the first up is ESPN, which will no doubt be awash with breathless rumors about potential trades as well as what has actually gone down. Then there is Major League Baseball's own site, where you can go for confirmed trades as well. There are a host of others ranging from Yahoo!Sports to Sports Illustrated.
However there are specialty sites dedicated to this as well, sites such as MLB Trade Rumors, whose name leaves little to the imagination as to what its purpose is, and the name Pro Sports Daily says it all for another. There is one of the granddaddies of sites for fans looking for information on trades and player value, Rotoworld. Others such as Pro Sports Daily have a section dedicated to trades.
For after the fact discussions on trades, as well as a host of other baseball, and often non-baseball topics, look no further than BaseballThinkFactory, one of my favorite places for both on and off topic discussions.