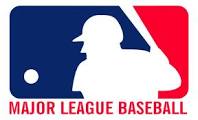 Major league Baseball's Advanced Media (MLBAM) used last week's MIT Sloan Sports Analytics Conference in Boston as the platform to showcase a new analytics system that will track every play on the field and track a number of factors that in the past were only difficult to properly analyze.
The goal of the program is to provide the tools that will enable a better evaluation of a huge number of aspects of the game. An example MLBAM used was on a diving catch in the outfield. The system will help determine how that outcome occurred by looking at how quickly the player reacted, how direct he went to the spot from which he leaped and how fast he was going. The program will try and look at all aspects of the game including pitching, batting fielding and base running. About the only aspect that will not be under the microscope will be strategy.
This is the latest in a number of major steps the sport has taken to enable a more accurate analysis of events in the game. The first was the introduction of PITCHf/x in 2006. That technology tracks pitching including every pitch's speed, spin, release point and location. This has been a boon to everybody from pitchers, coaches and managers, sabermetrics as well as general fans. Possibly only umpires dislike it. The addition and then expansion of instant replay is another move in this direction.
While the statistics and analytic revolution lead by Bill James has helped change how most people look at players and performance the defensive metrics have always seemed to be the ones that get the most negative feedback. This should help settle arguments on that side, but then again maybe not.
Starting this season the program will be tested at Miller Park in Milwaukee, Target Field in Minnesota and Citi Field in New York. The goal is to roll the program out at all ballparks over the course of the season so that on Opening Day 2015 all parks will be equipped with the technology that collects the data.