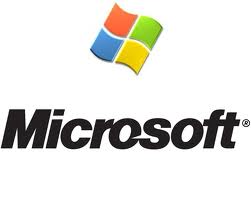 Patent protection is apparently the name of the game these days in the high tech world, and if so Microsoft just bought itself a chuck of protection in a deal with AOL that will give Microsoft 800 patents for approximately $1 billion.
The patents were sold after an auction in which other major consumer electronics and social media players reportedly participated. The deal is expected to close by year end 2012 and AOL said that it intends to pass a large portion of the sales down to shareholders. As part of the deal Microsoft is buying a business unit of AOL.
Patents are increasingly being used as a weapon against competitors, either being used to ban their products such as what Apple, Samsung, Motorola and others are doing in various places around the globe or being leveraged for financial purposes, such as Motorola demanding $4 billion a year in royalties from Microsoft.
This growing use of patents has lead to a number of major players making big buys similar to what Microsoft has done here. The Google $12.5 billion purchase of Motorola Mobility for example; Facebook recently purchased 750 patents from IBM and Sony and Apple gained a huge number of new patents via their $4.5 billion purchase of Nortel Networks.
From reports this looks like the bulk of the patents that AOL currently holds. It said that the company retains approximately 300 patents including ones in advertising, search and mapping. Microsoft will grant the company a license to the purchased patents as well.
I wonder what companies will feel Microsoft's wrath in the patent market space. I believe that they must have had talks with AOL about what patents will protect them from rivals and which ones AOL believes are currently being violated. Stay tuned because it has probably never been a better time to be a patent or intellectual property lawyer.