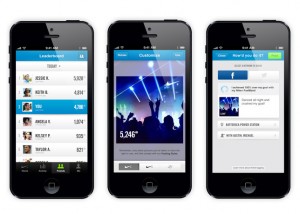 Nike has enhanced its popular iOS FuelBand app, moving the program into the realm of social media with greater hooks so that athletes that use the FuelBand can now quickly and easily share their activities.
The primary addition is the ability to directly post to Facebook, a move that now provides users with three alternatives when seeking to share results and compete with friends: Facebook, Nike+ and Contacts.
However the update has more than just the ability to share your latest accomplishments in the fitness arena, it also allows for customized photo sharing as well as a number of associated features such as location-tagged images.
The programs, which also enable commenting and other activities comes after Facebook made changes that opened its platform up to more fitness apps and allowed for the more easily sharing of data and images.
For those that have forgotten the FuelBand is a device that tracks users' activities and is designed for them to set and track goals. Nike has been working to expand the apps and usages for its Nike+ platform, although Android users are still waiting for advances on that platform.